April 10, 2019 – The affected products are electric construction heaters sold under the Chromalox, Centurion, Electromode, Westcan and Dimplex brands. The affected units are 240 Volt, 4800 Watt, with a 30 Amp plug. The model numbers and production dates affected are listed below. The model number and the production date code can be found on the manufacturing label on the back of the unit.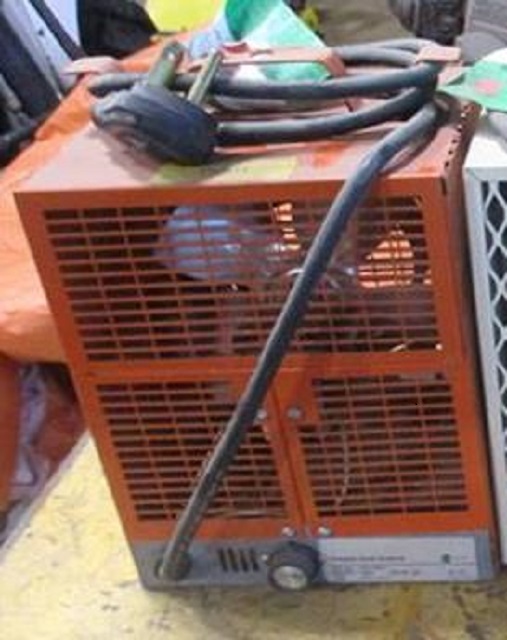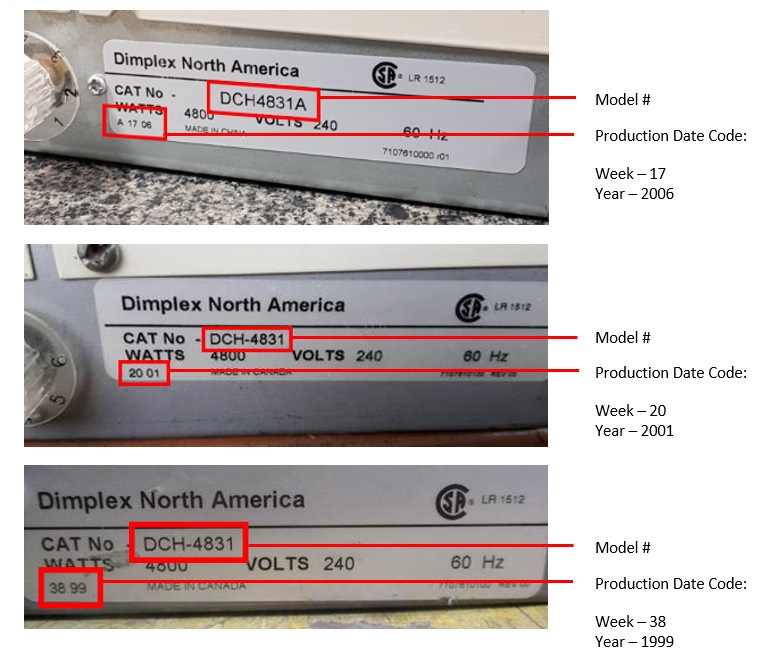 The following products are affected:
Brand

Model number

Date of Production

Chromalox

GCH4800
GCH4800B
GCH 4831
CCONS4800
ECH-48
ECH4800B
BCH4800
DCH-4831
DCH4831A
DCH4831R

Products Produced Prior To Week 26, 2006
Date code
26 06
WW YY

Centurion

Electromode

Westcan

Dimplex
Hazard identified: The heating elements of the heaters can fail, posing an electrical arc and fire hazard. As of April 3, 2019, the company has received 36 reports of the heating element failing causing damage to the unit and/or to property in Canada. No injuries have been reported.
Number sold: Approximately 420,000 units of the affected products were sold in Canada.
Time period sold: The affected products were sold from 1992 to 2006.
Place of origin: Made in Canada and Made in China
Companies:
Distributor
Glen Dimplex Americas Limited
Cambridge, Ontario
CANADA
What you should do: Consumers should immediately stop using the affected heaters and dispose of them according to their local municipal waste requirements.
For more information, consumers can consult the Glen Dimplex Americas' website.
Please note that the Canada Consumer Product Safety Act prohibits recalled products from being redistributed, sold or even given away in Canada.
Health Canada would like to remind Canadians to report any health or safety incidents related to the use of this product or any other consumer product or cosmetic by filling out the Consumer Product Incident Report Form.
This recall is also posted on the OECD Global Portal on Product Recalls website. You can visit this site for more information on other international consumer product recalls.
Click HERE to view Health Canada Product Safety Recall.